About Petoskey Stone Tile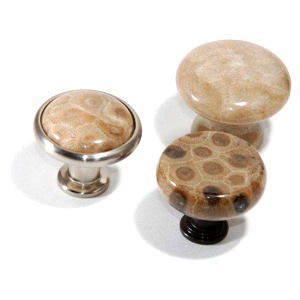 Petoskey Stone products can be used in countless applications creating one-of-a-kind focal points. Imagine your fireplace surrounded in Petoskey Stone tile, or your kitchen back splash, or in the floor of your entry-way or foyer. Use Petoskey Stone products in your living room, office, kitchen and bathroom.
Enhance your home, cottage or business with our hand crafted Petoskey Stone, Puddingstone, Charlevoix or Various Fossil stone products. These hard-to-find stones, each one unique, are cut with care and then either honed or polished to enhance the intrinsic beauty of each and every unique stone. Each Petoskey Stone Tile product is hand-cut, polished and assembled by artisans right here in Northern Michigan.
Petoskey Stone Tile is committed to providing beautiful stones in various combinations to people for an everlasting artistic statement.
Take a look at what we have to offer… Petoskey Stones that were created 350 to 400 million years ago, can be in your home, cottage or office tomorrow!